Entweder man liebt sie oder man hasst sie-Rosinen! Ja, ich muss gestehen als Kind in meinem Müsli gewühlt zu haben um alle herauszufischen, es durfte kein einziges mehr übrig sein.
Total verrückt, seid ihr ebenfalls so gewesen?! 
Mittlerweile hat sich das, Gott sei Dank, gelegt und ich snacke auch gelegentlich eine Handvoll an Rosinen. Ganz besonders liebe ich diese goldenen, sie sind meiner Meinung nach viel süßer und intensiver im Geschmack!
Als ich am Wochenende meinen Vorratsschrank aufgeräumt habe, standen nun also mein Glass Rosinen und der Behälter mit Erdnussbutter direkt neben einander und was soll ich sagen, da dachte ich 'aus denen zwei könnte man auch mal ein Rezept kreieren'. Ja, so kommen manchmal die verrücktesten Ideen. 
Nach langem überlegen und vor allem ausprobieren, wollte ich es so einfach und schlicht wie möglich halten. Kein extra Zucker, Süßungsmittel, Kokosöl oder Gewürze. Nur diese zwei Zutaten-Rosinen und Erdnussbutter. Klingt vielleicht im ersten Moment, etwas langweilig aber die Mischung aus nussiger und cremiger Erdnussbutter zusammen mit den schon süßen Rosinen ist wie für einander gemacht!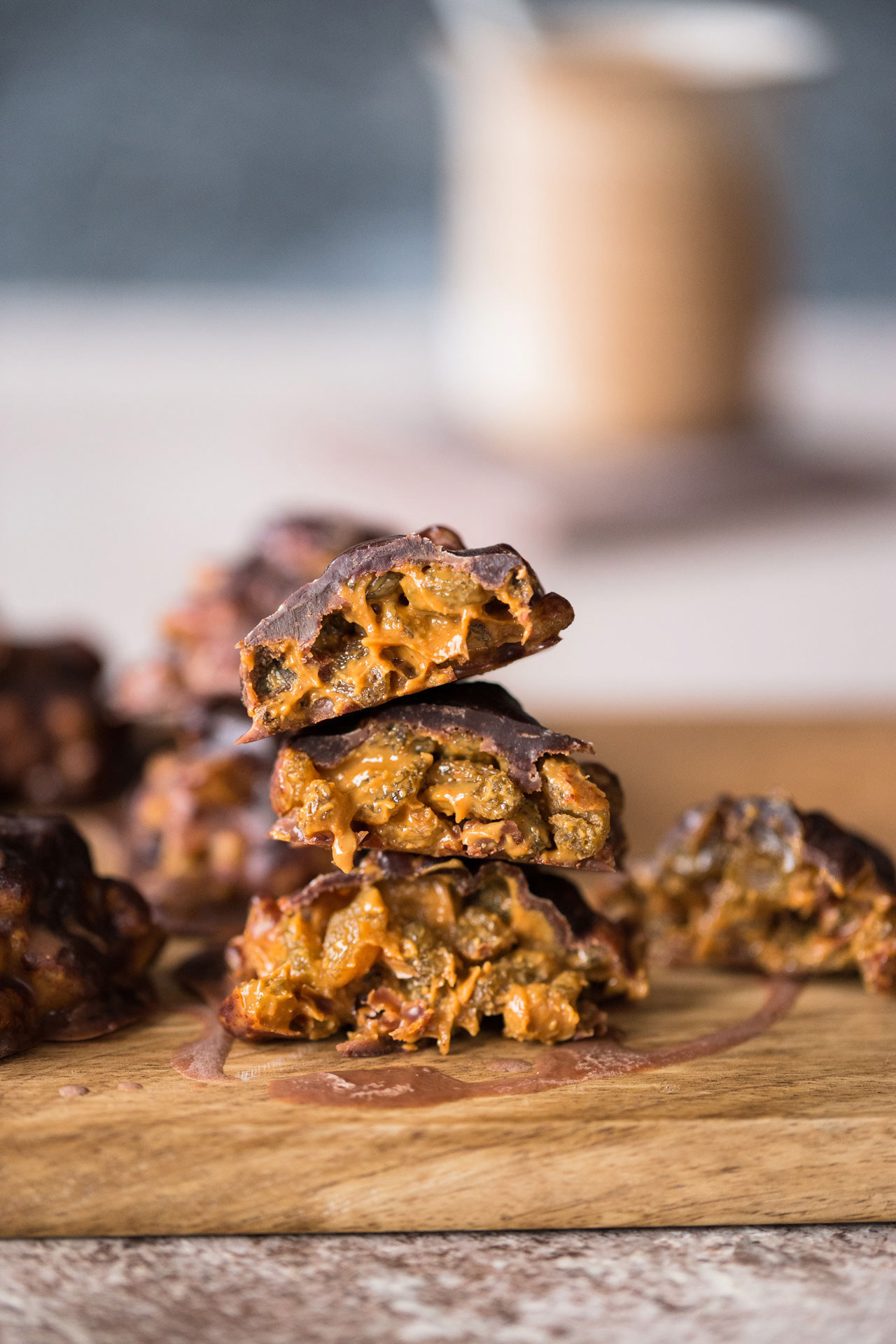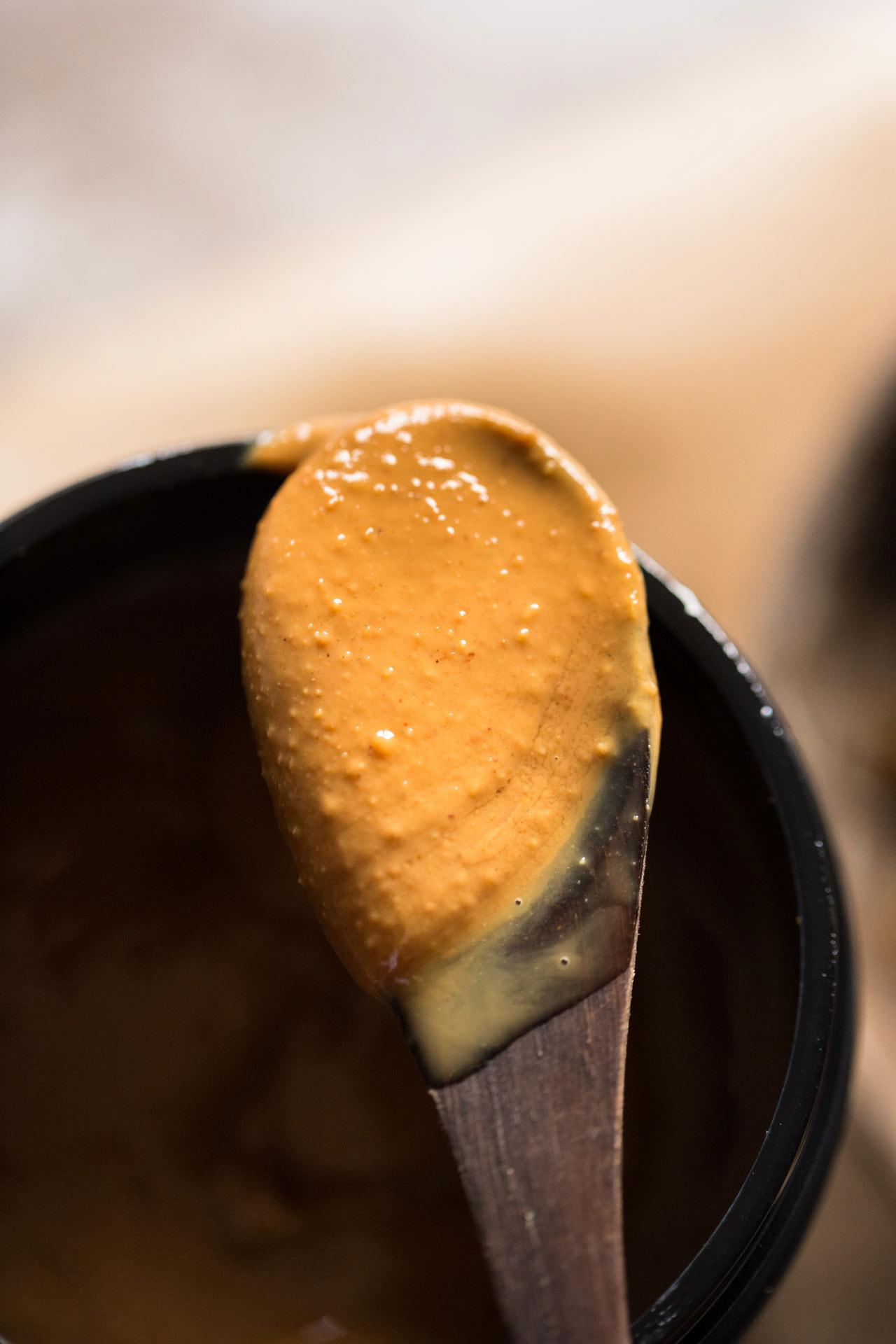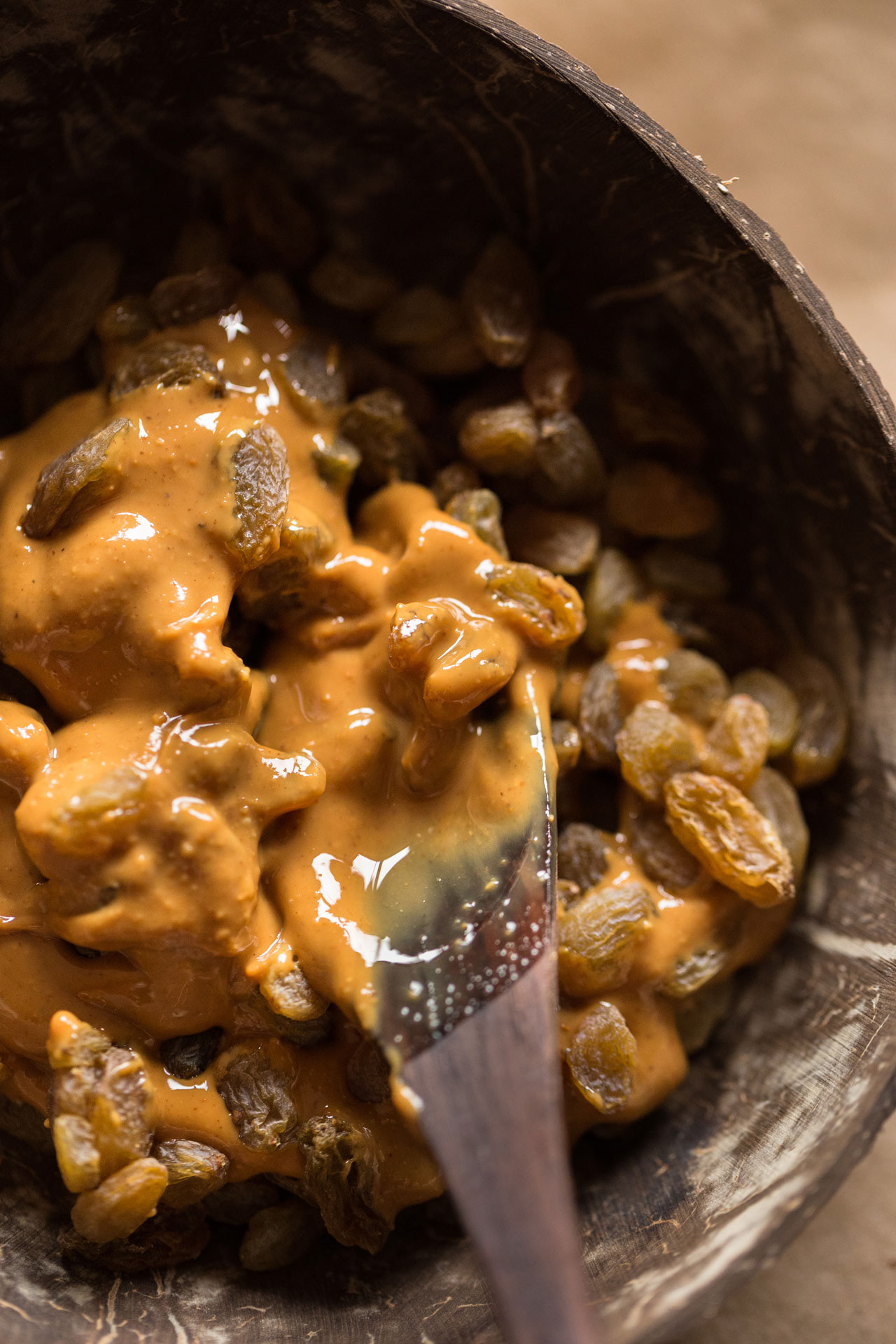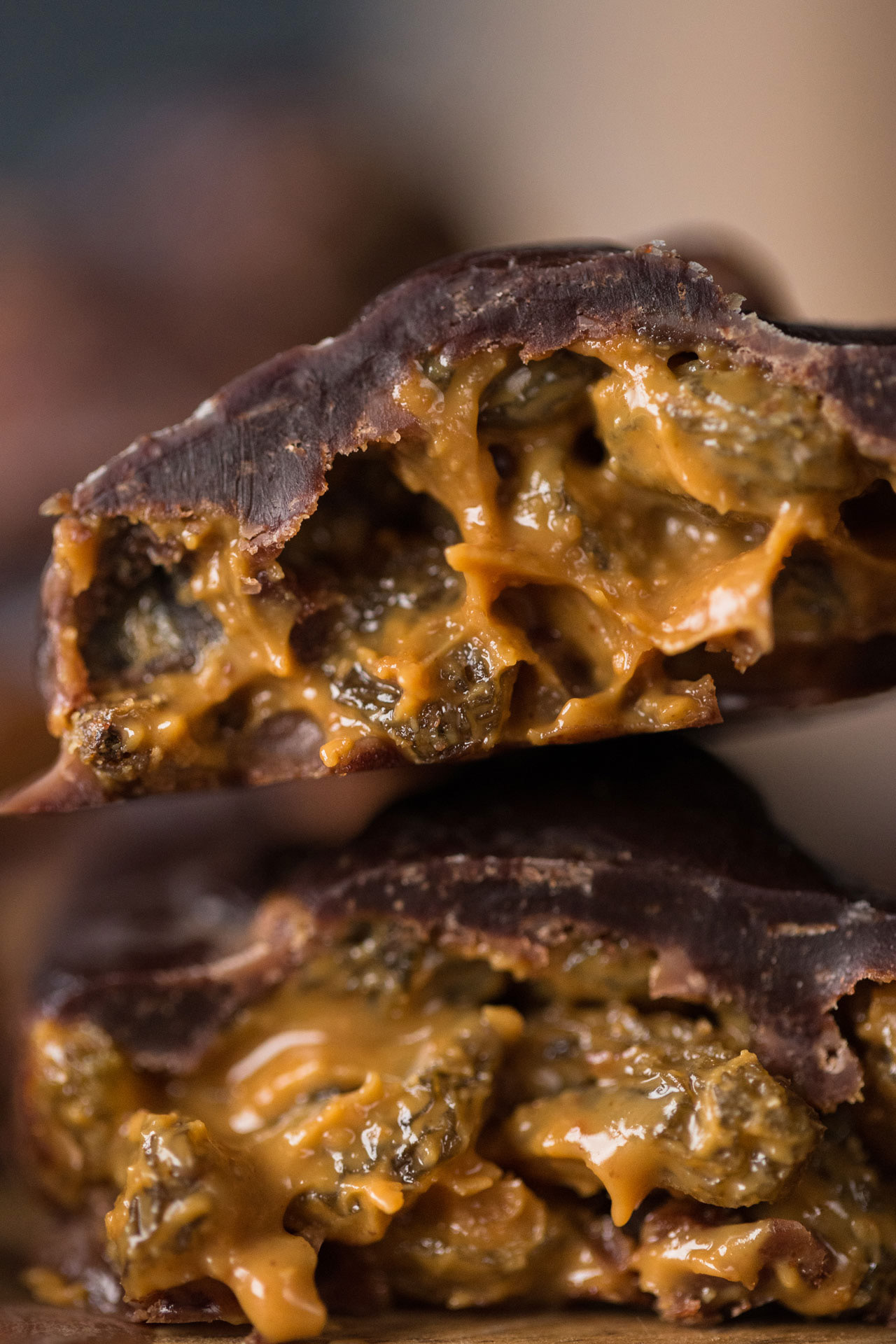 Either you love them or you hate them-raisins! 
Yes, I must confess as a child I tried to catch them all out of my granola, there was not a single left. 
Totally crazy, have you been like that too ?! 
In the meantime, thank God, this has been laid and I also occasionally snatch a handful of raisins nearly every day. I especially love these golden ones, they are much sweeter and more intense in my opinion! 
When I cleaned up my storage cupboard at the weekend, my glass raisins and the container of peanut butter stood right next to each other and what can I say, I thought 'the two of them could make a recipe'. Yes, sometimes the craziest ideas come along. 
After a long time thinking and trying, I wanted to keep it as simple and easy as possible. No extra sugar, sweeteners, coconut oil or spices. Only these two ingredient raisins and peanut butter. Sounds a little boring at first, but the mixture of nutty and creamy peanut butter along with the sweet raisins is made for each other! 
For all who just do not want to spend much time in the kitchen, this is also something. You just mix the raisins with peanut butter and place them on a baking paper in the freezer and then you can either enjoy them (I have tried them too) or give it a 'chocolate' layer over them. 
This is one of those snacks that you should keep hidden in the freezer, otherwise it will be eaten very quickly.