Nichts geht doch über Pasta!
So auch dieses Rezept: Fusilli mit Mandel-Pesto, Kichererbsen und Aubergine. 
Dieses Pasta Rezept ist nicht nur perfekt für das kommende Wochenende, nein auch unter der Woche lässt es sich im Handumdrehen zubereiten.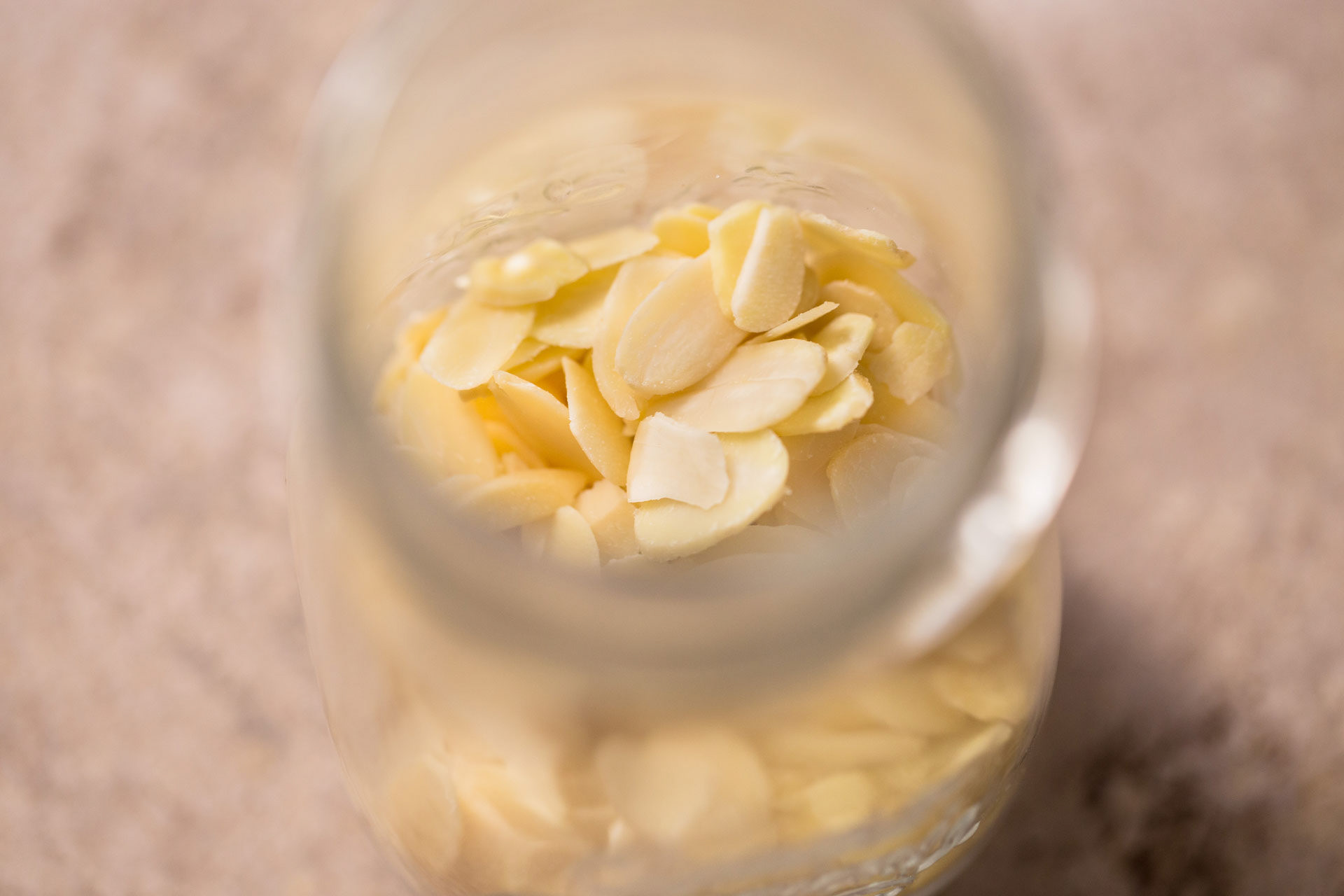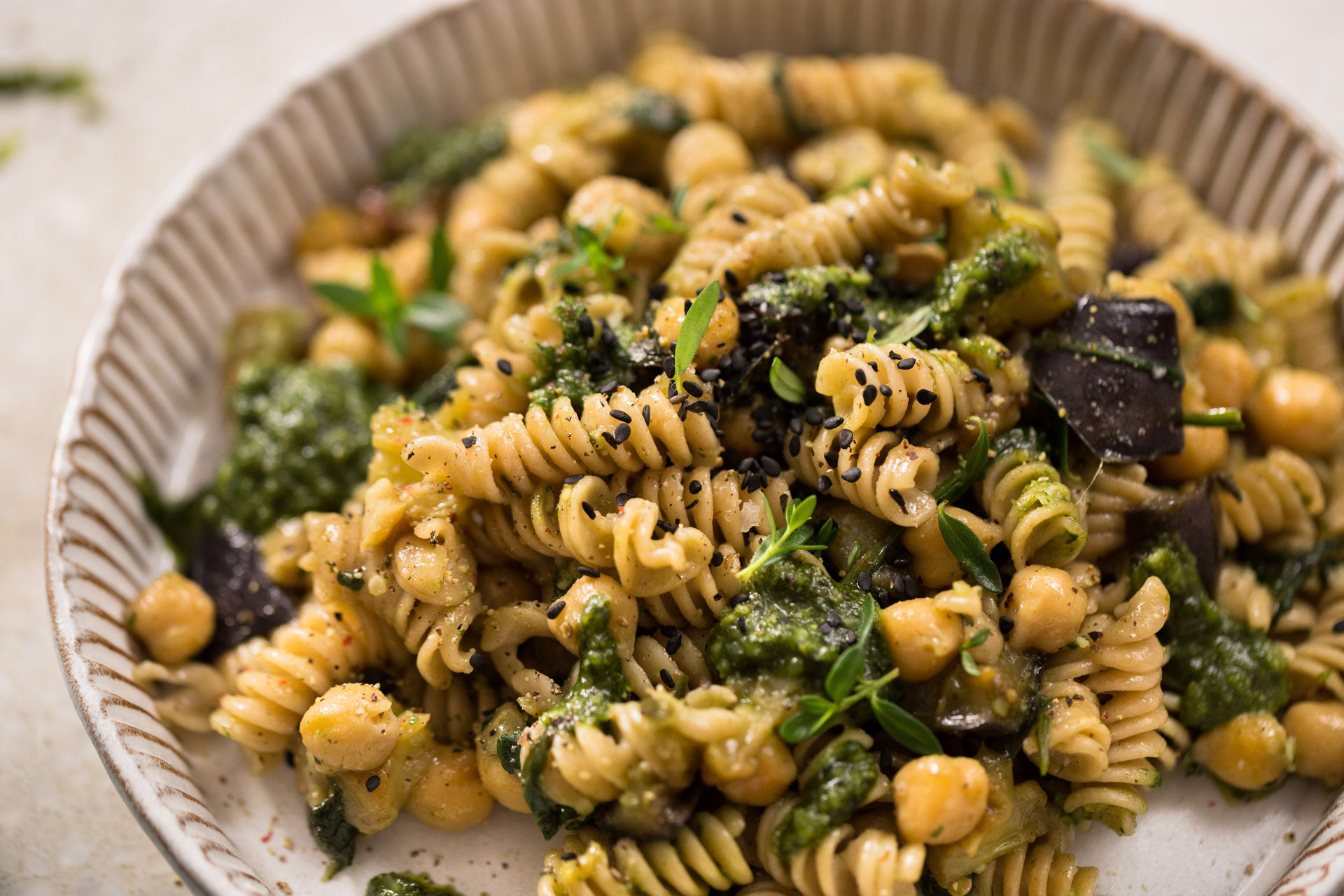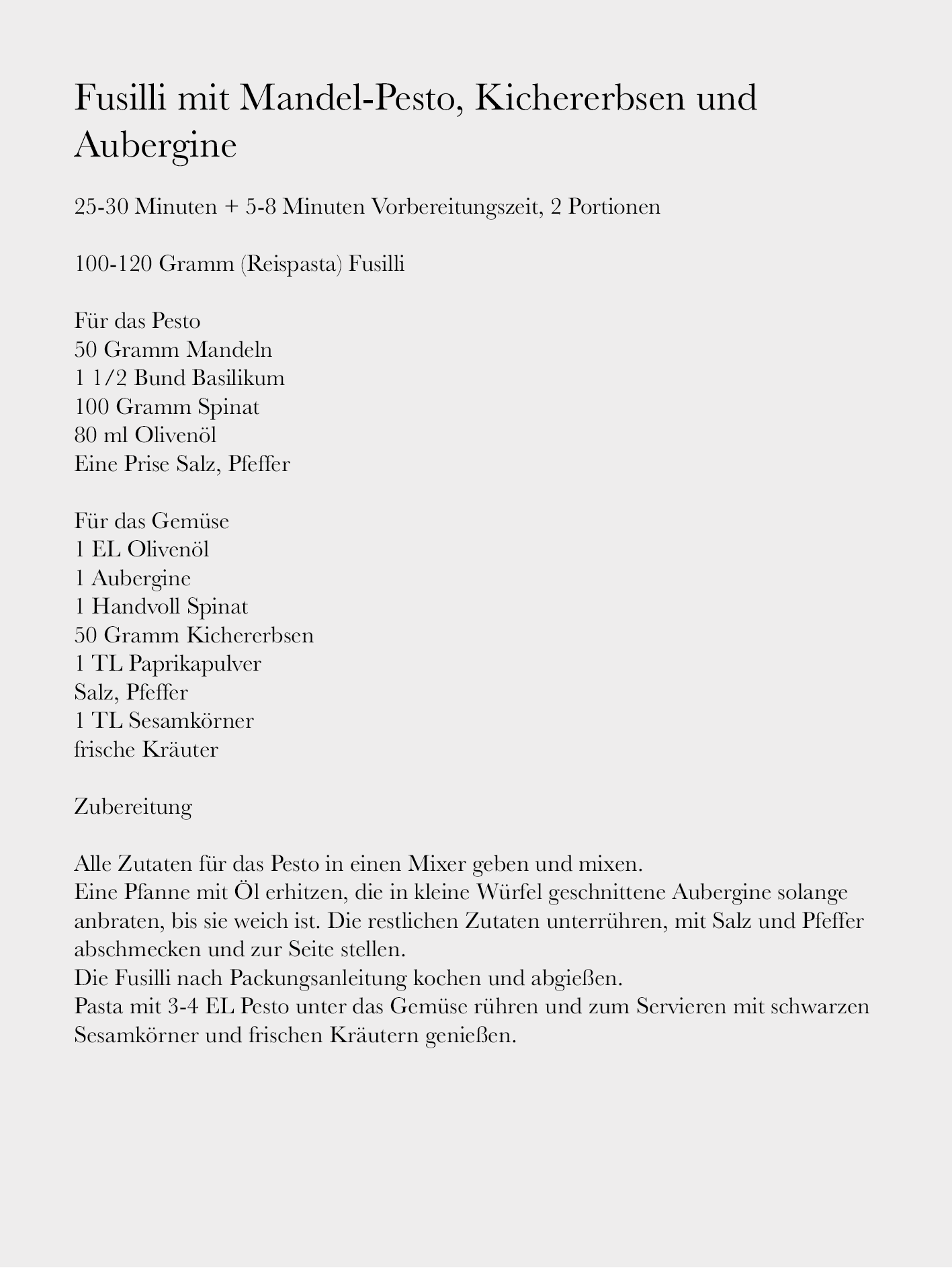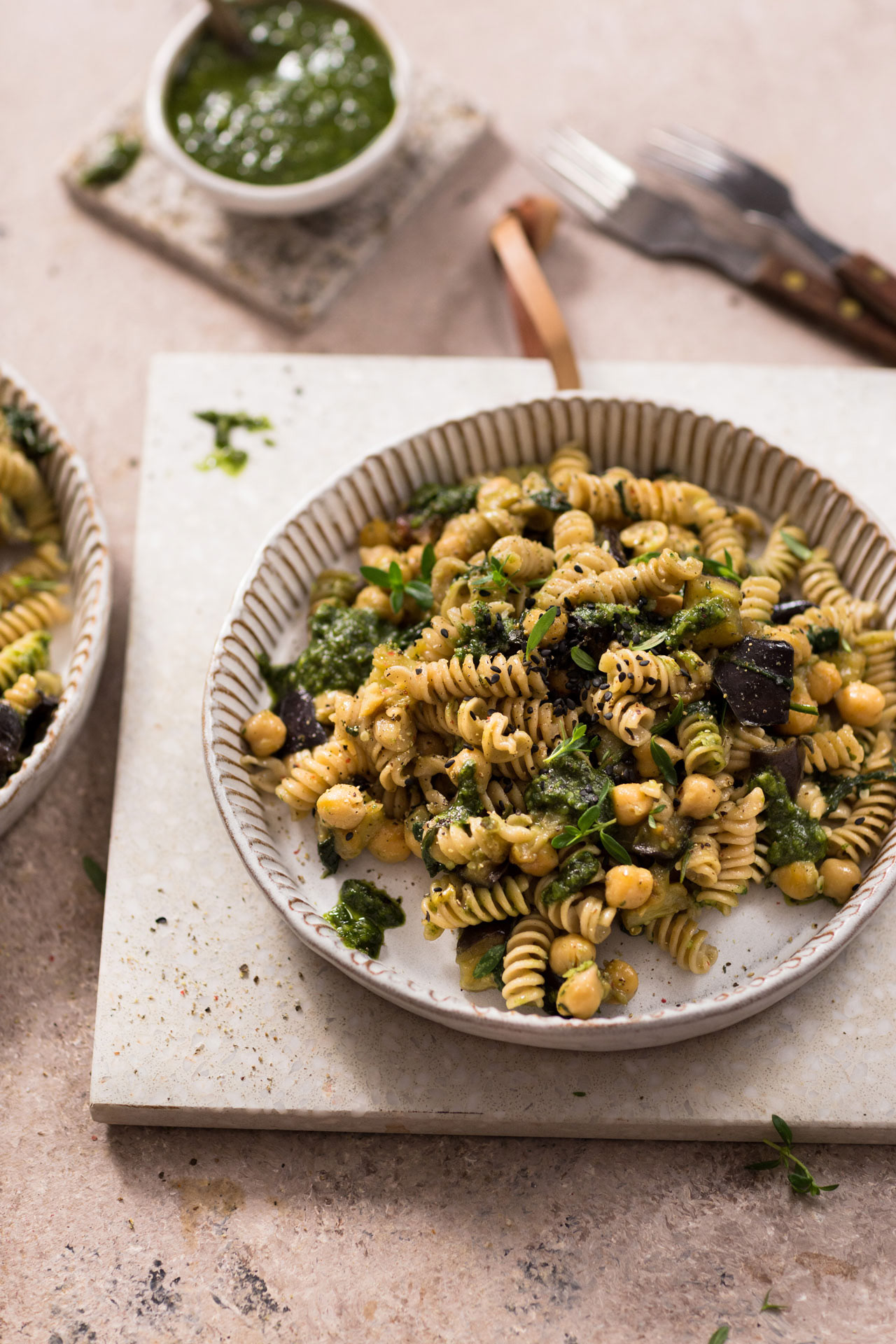 Just like this recipe: Fusilli with almond pesto, chickpeas and eggplant.This pasta recipe is not only perfect for the coming weekend, no also during the week it can be prepared in minutes. 
What you need is Fusilli. I have used rice pasta Fusilli, which is not only fast and tasty, but also gluten-free. Yay! As a tip, normal wheat pasta always takes a bit longer, like the gluten-free alternative. So you'll have finished pasta on your plate in like 5-7 minutes or even quicker. At least thats always for me! 
That's why I always prepare everything in advance. The almond pesto only consists of a handful of ingredients, but tastes like the Italian holiday. Promised. Fresh spinach with almonds, fresh basil and high-quality olive oil complete the pesto perfectly. A tip, you can prepare the pesto several days in advance, in a glass and with enough oil then stowed in the fridge. So it keeps longer fresh and does not start to mold! 
In addition, this pesto pasta dish may be missing a portion of vegetables. I used her fried aubergine, chickpeas and fresh spinach! Then you give the cooked fusilli to the vegetables, a few tablespoons of pesto and the delicious dish is ready.