Vanillekipferl-mal ganz anders!
Traubenkernmehl und Quinoaflocken ist wohl mein absolutes Highlight die Gewürze die sich in diesen kleinen Leckeren verstecken.
Zimt, Koriander, Anis, Piment, Nelken, Sternanis, Kardamom und Ingwer. Jedes allein ist ein richtiger Allrounder und hat so viele Positive Aspekte und diese zusammenzubringen, macht das ganze Rezept zu einem Geschmackserlebnis.

Wer würde auch schon nein zu gesunden und wohltuenden Cookies bzw. Vanilleekipferl sagen?! Genau, niemand!
Der Teig ist außerdem super schnell zubereitet, nach keinen 10 Minuten habt ihr schon den fertigen Teig auf einer bemehlten Arbeitsfläche und könnt sie in typischen halb Mondform bringen. Dann auch schon ab in den Backofen und genießen!
Als kleines Plus habe ich noch etwas groben Birkenzucker oben drüber gegeben. Mmmh so so gut!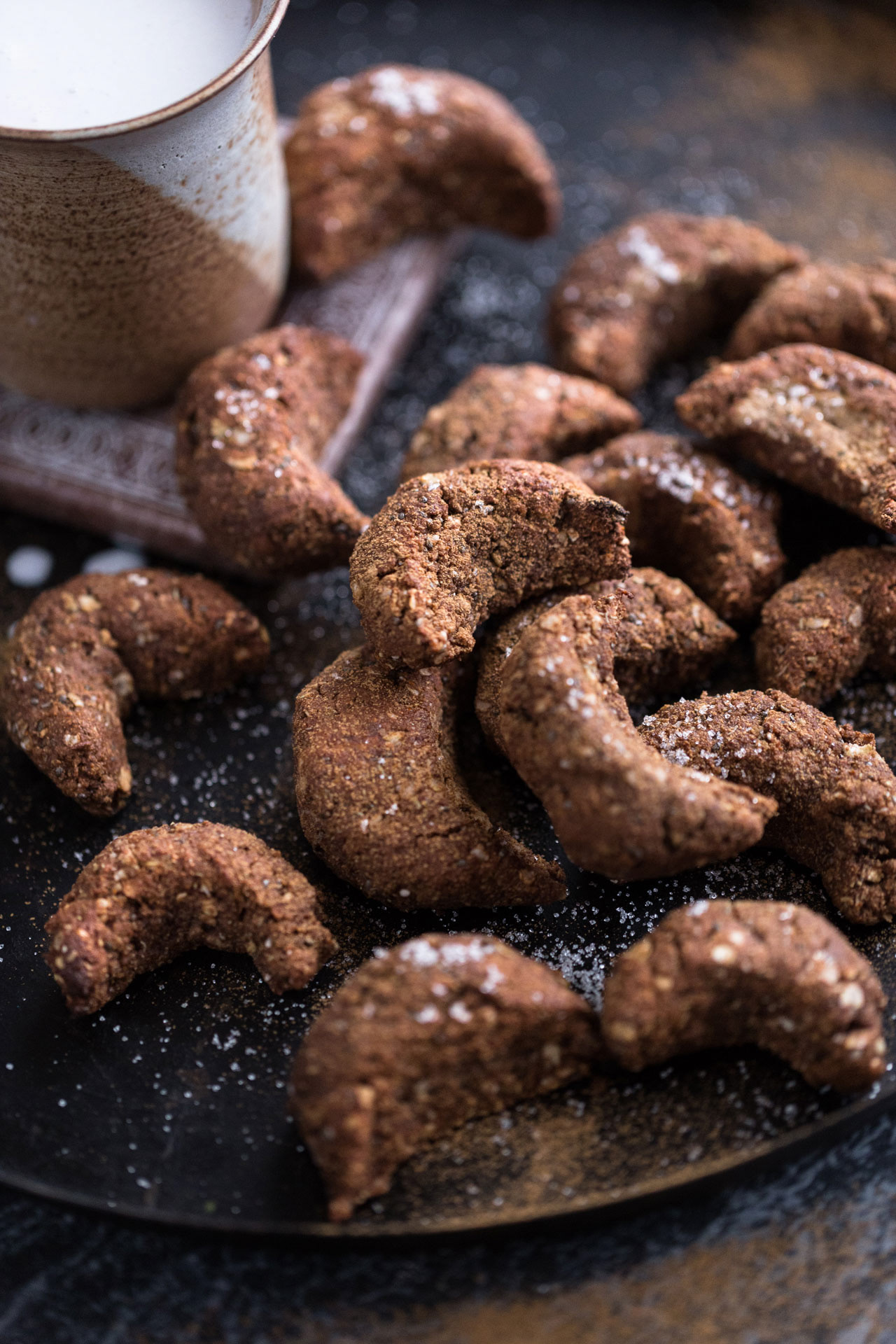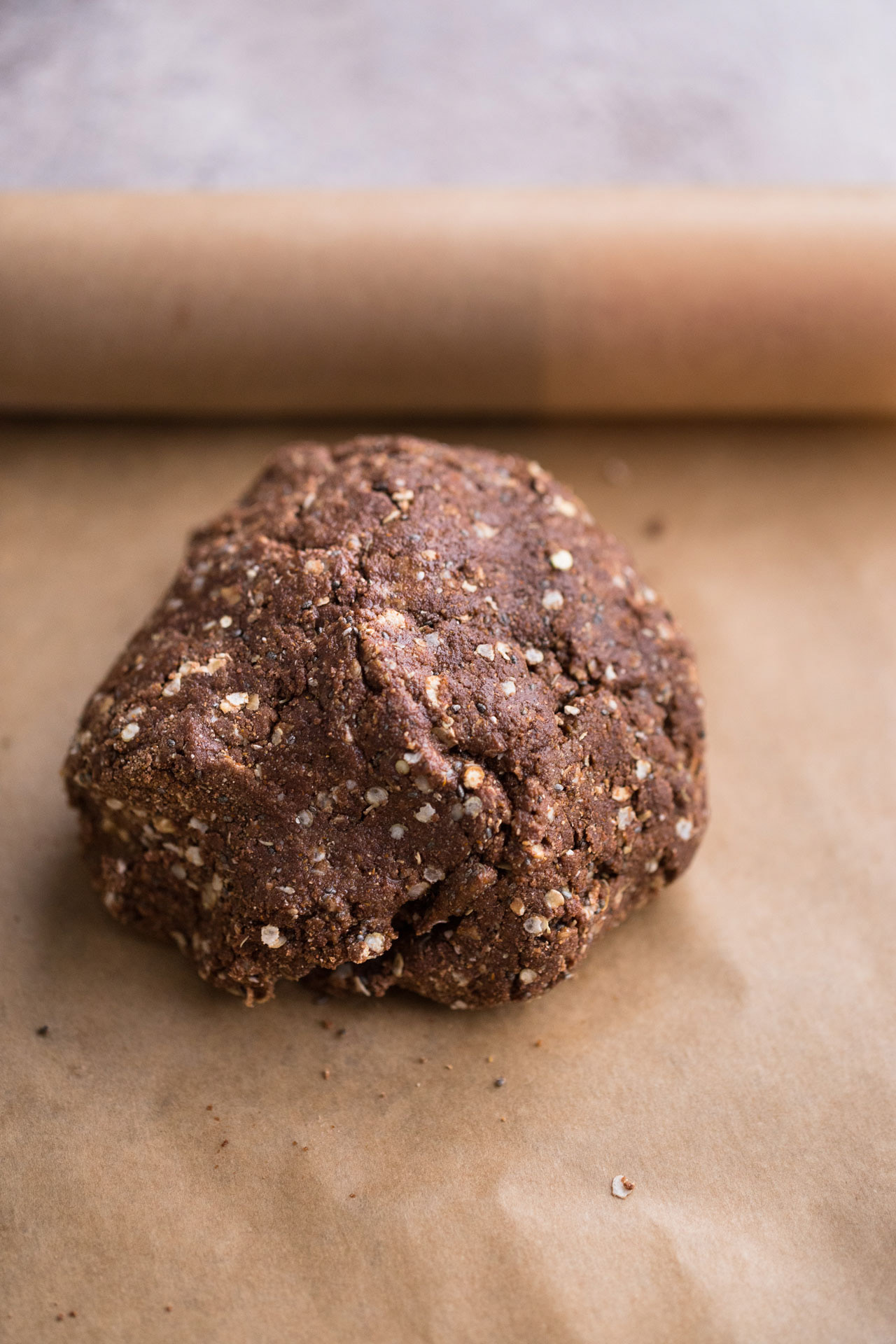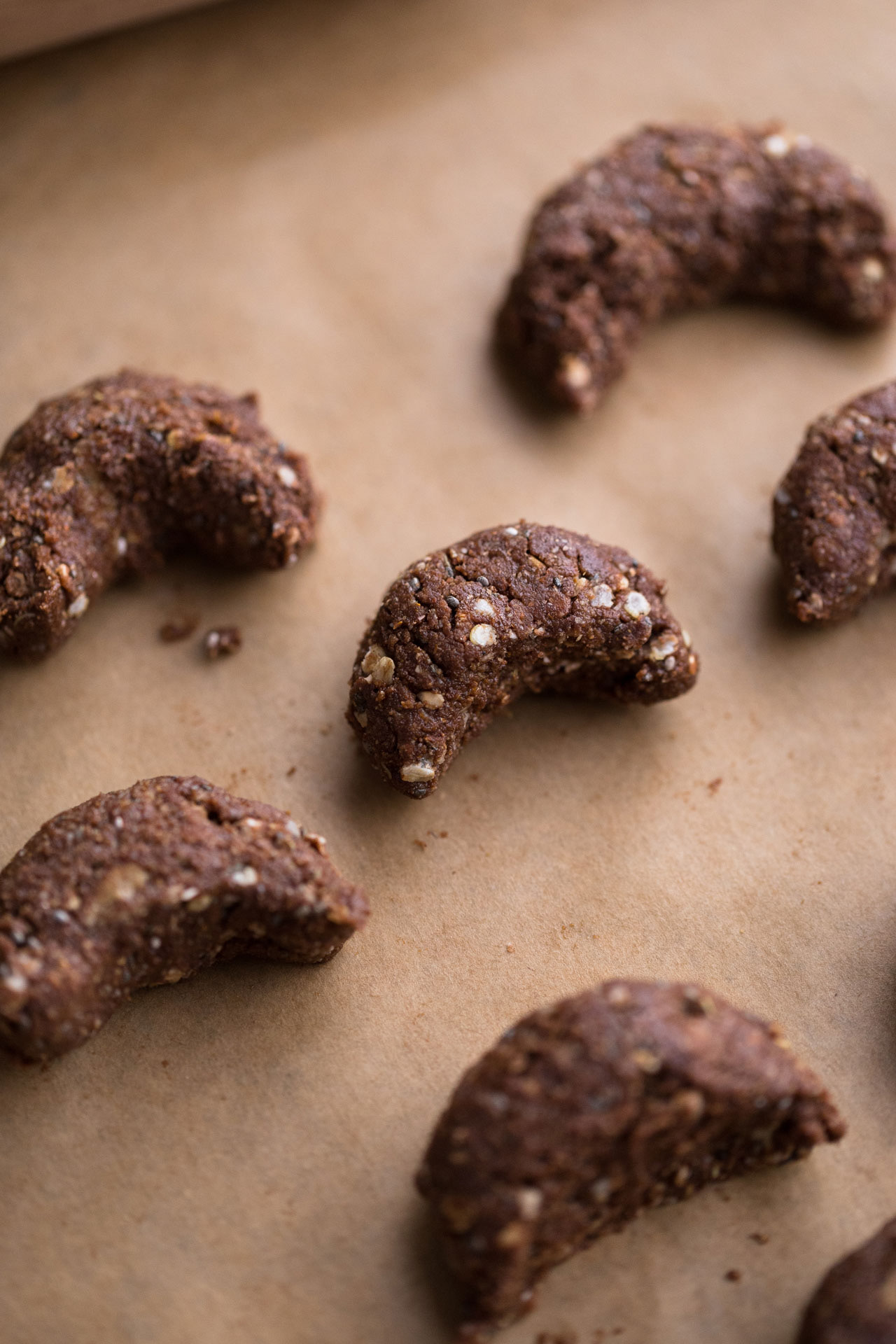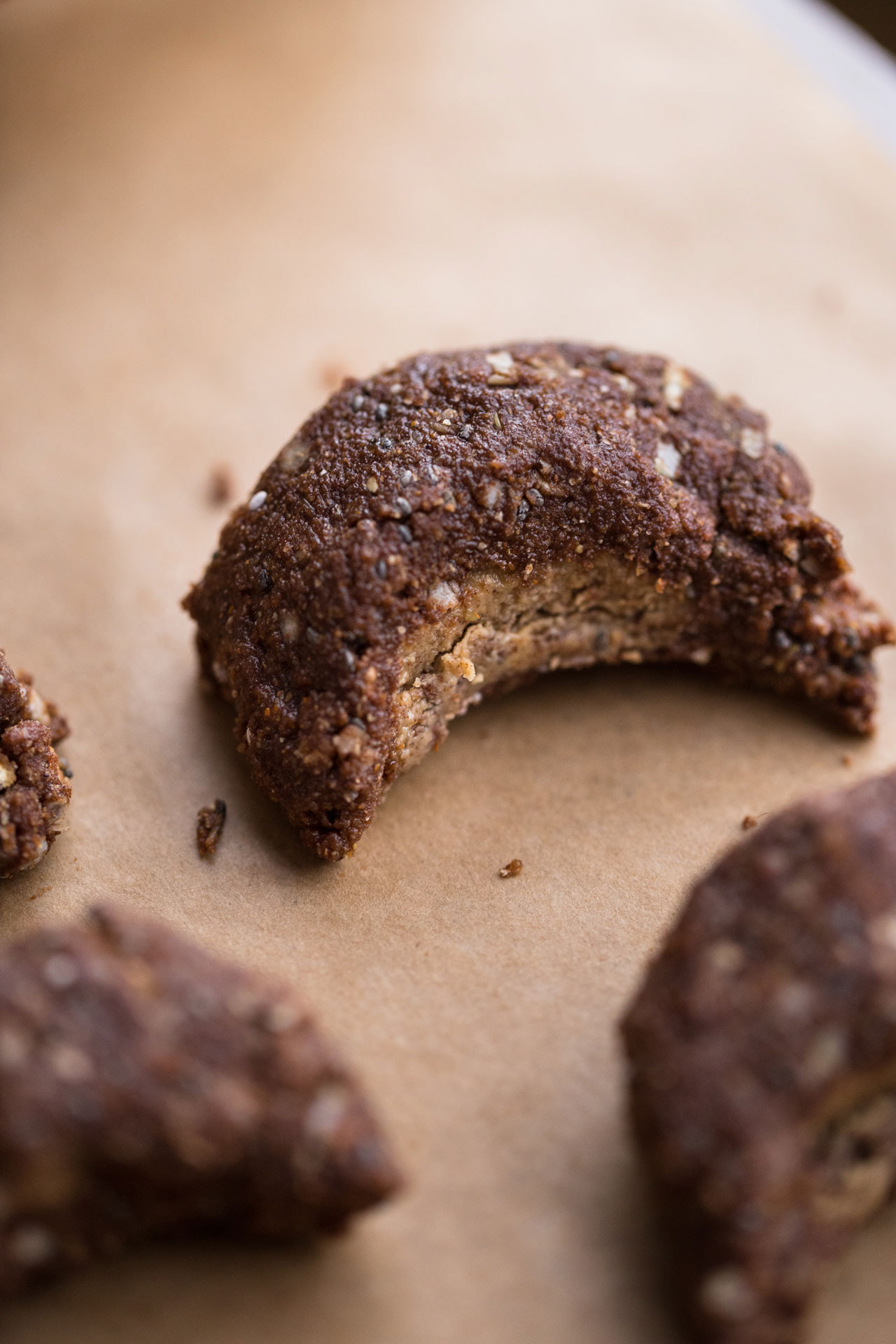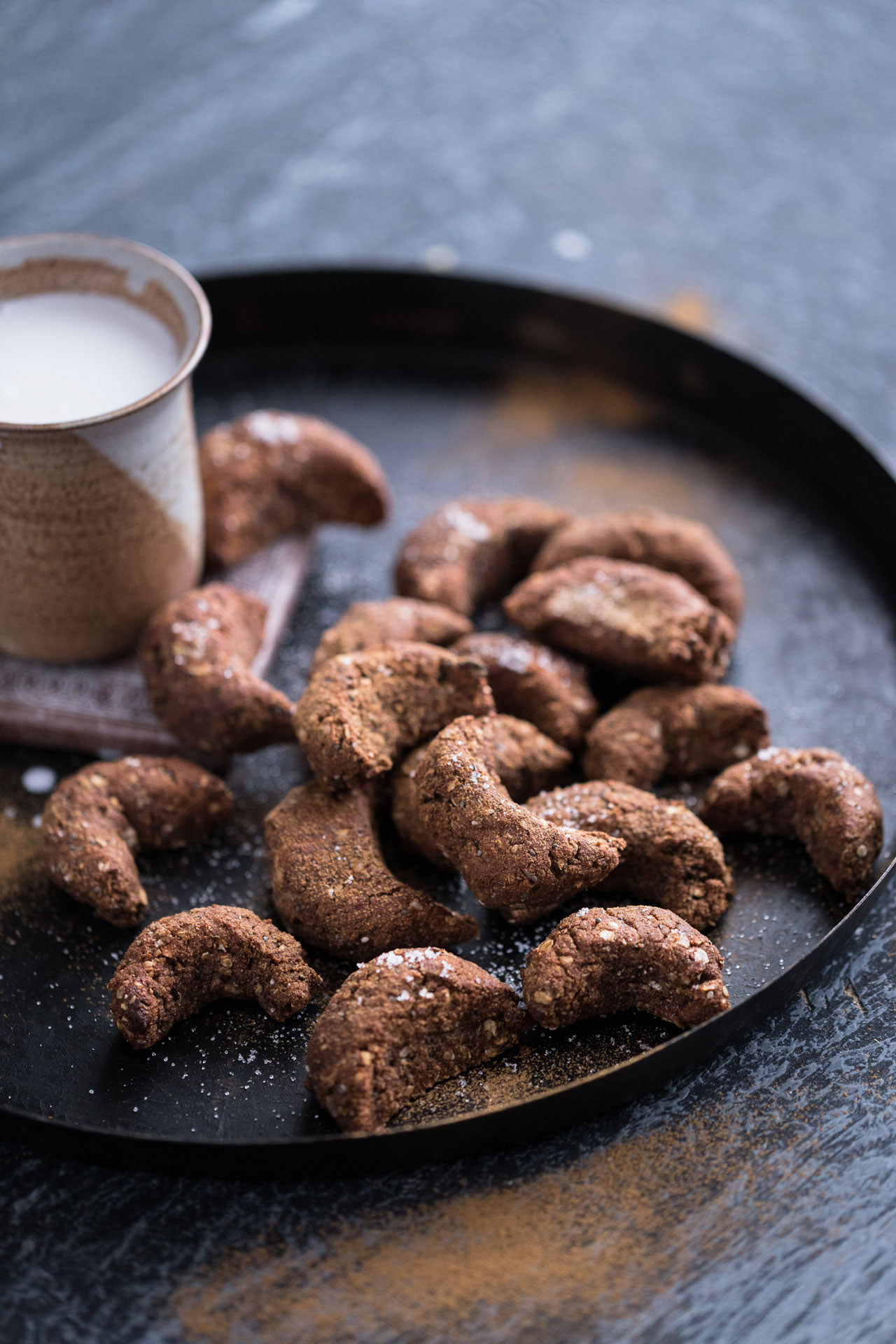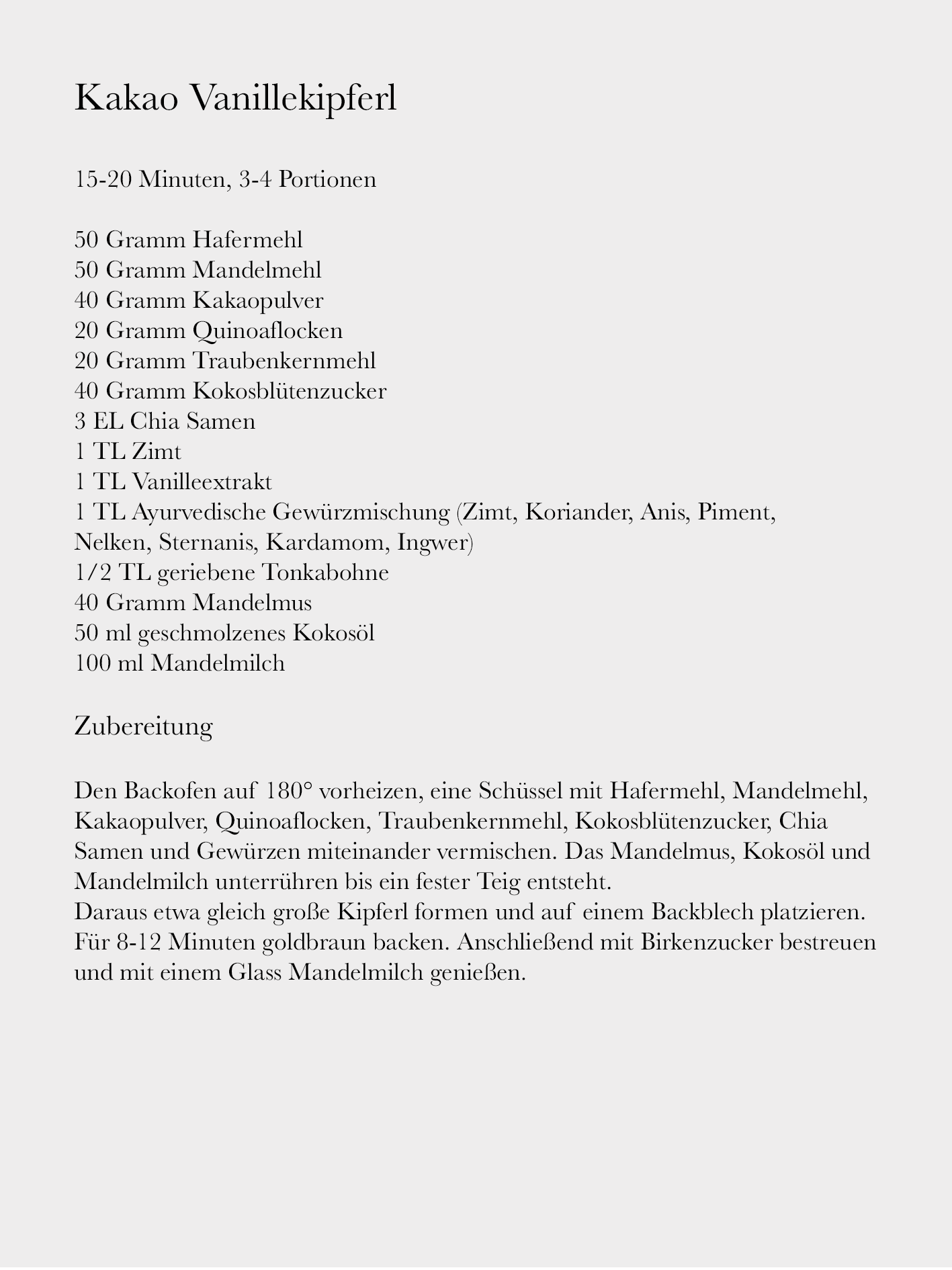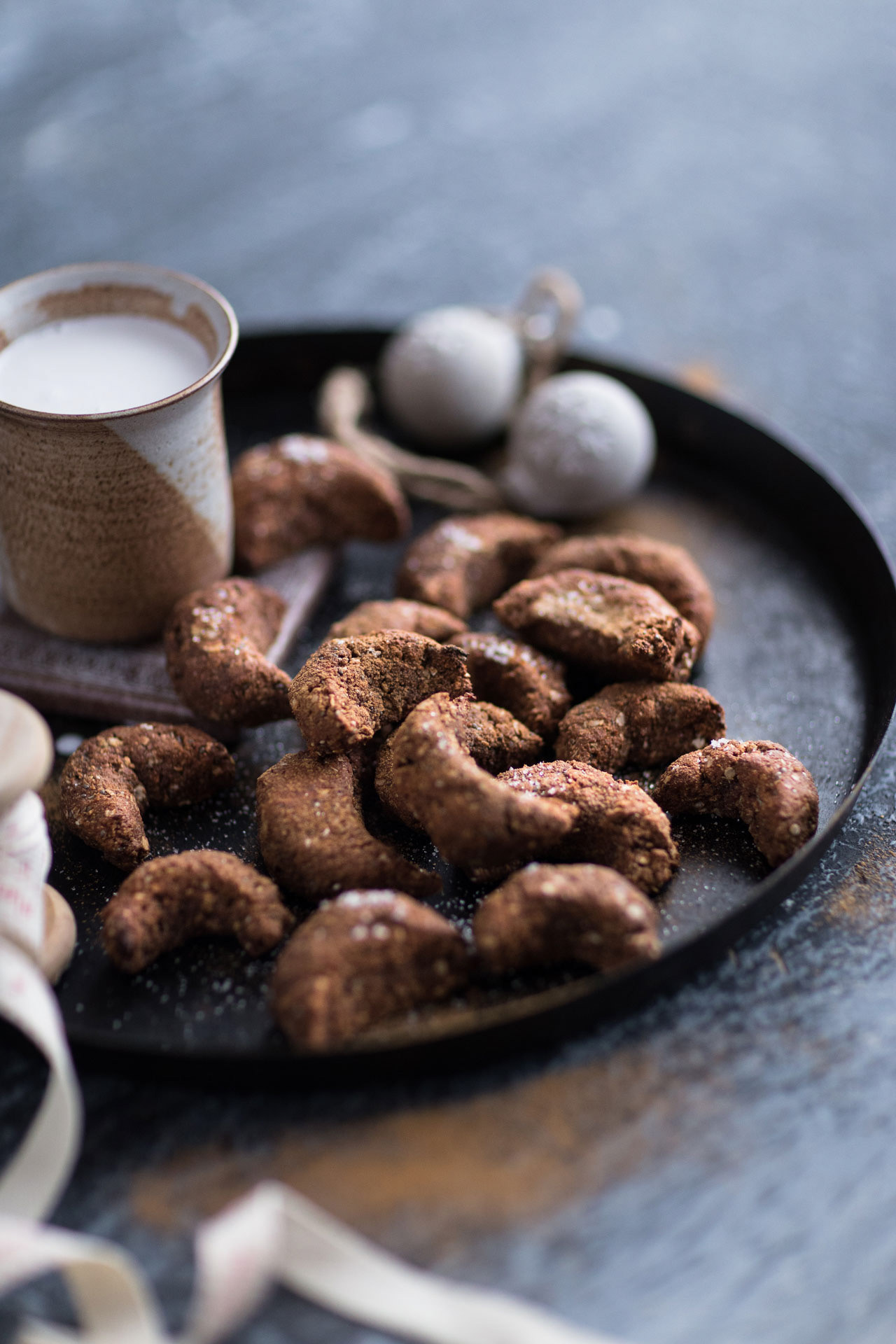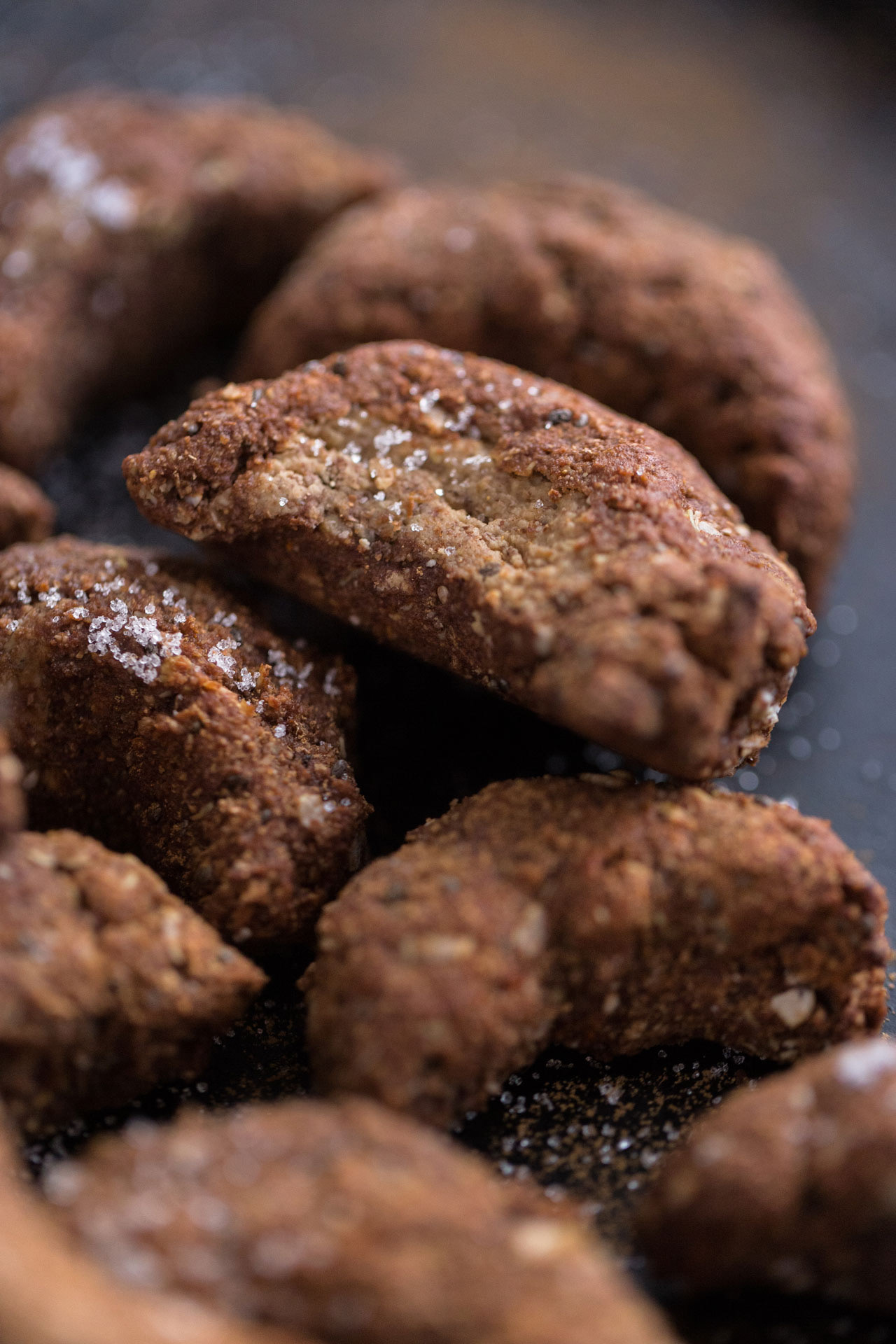 vanilla crescents-very different! 
I know I know it will be 'still' a few weeks until Christmas, but one of the most well-known and all time favorite recipes is probably vanilla crescents. All known with a powdered sugar on top and then devoured within a few days. 
This version is something completely different again. 
Yes again a healthy version of a classic! 
But it is worth to try this recipe! 
In addition to a mixture of oatmeal, almond flour, chia seeds, grape seed flour and quinoa flakes is probably my absolute highlight the spices that are hide in these little delights.There is not only cinnamon, vanilla extract and grated tonka bean but also an Ayurvedic spice mixture. If you haven't tried or even heard about it, then it is time to change. My 7 spices include: cinnamon, coriander, anise, allspice, cloves, star anise, cardamom and ginger. Each alone is a true all-rounder and has so many positive aspects and bringing them together makes the whole recipe a taste experience. 
Who would say no to healthy and beneficial cookies or vanilla cookies ?! Exactly, nobody! 
The dough is also prepared super fast, after less than 10 minutes you already have the finished dough on a floured work surface and can bring them in typical half moon shape. 
Then up in the oven and enjoy! 
As a small plus, I have given some coarse birch sugar on top of it. Mmmh so good!