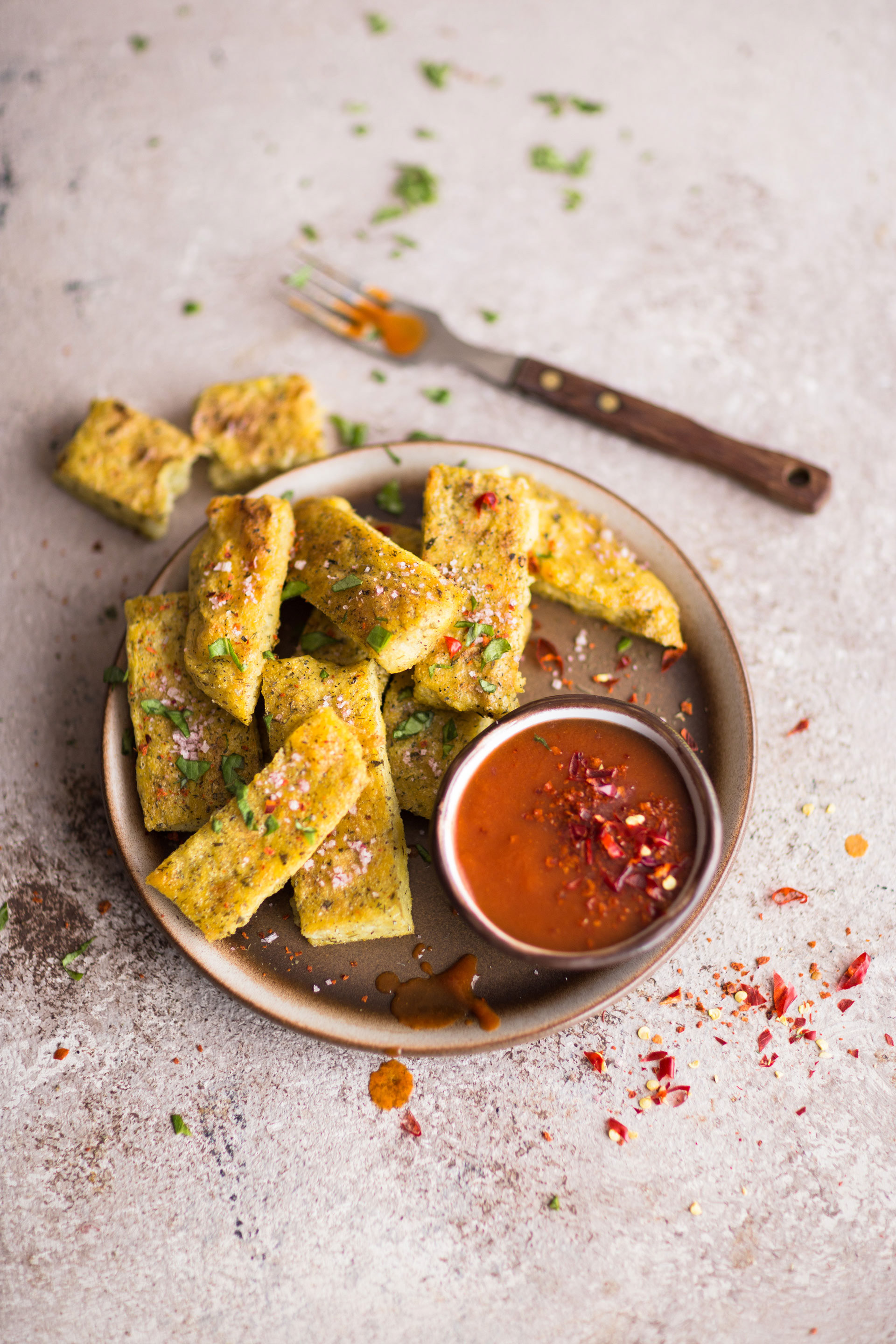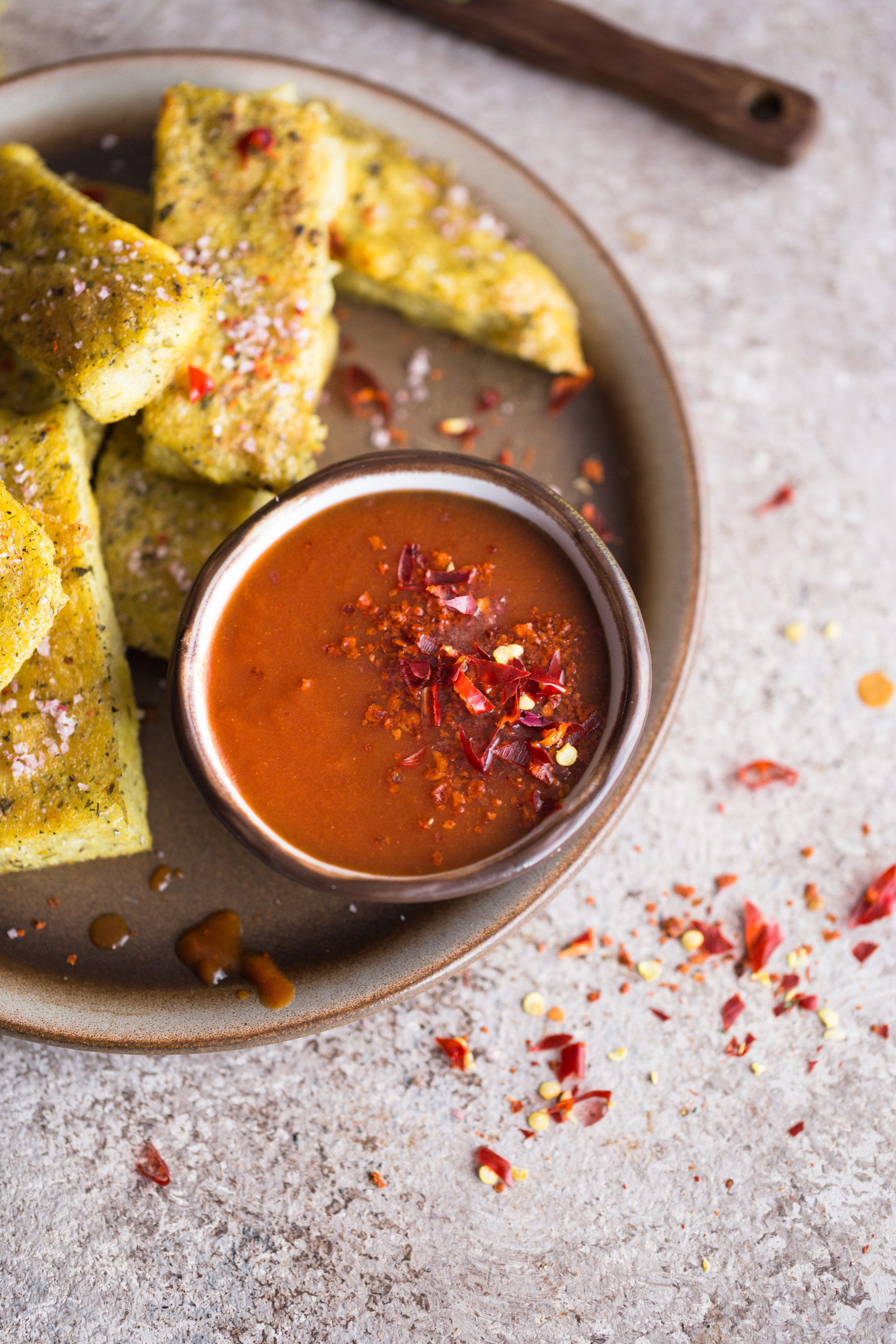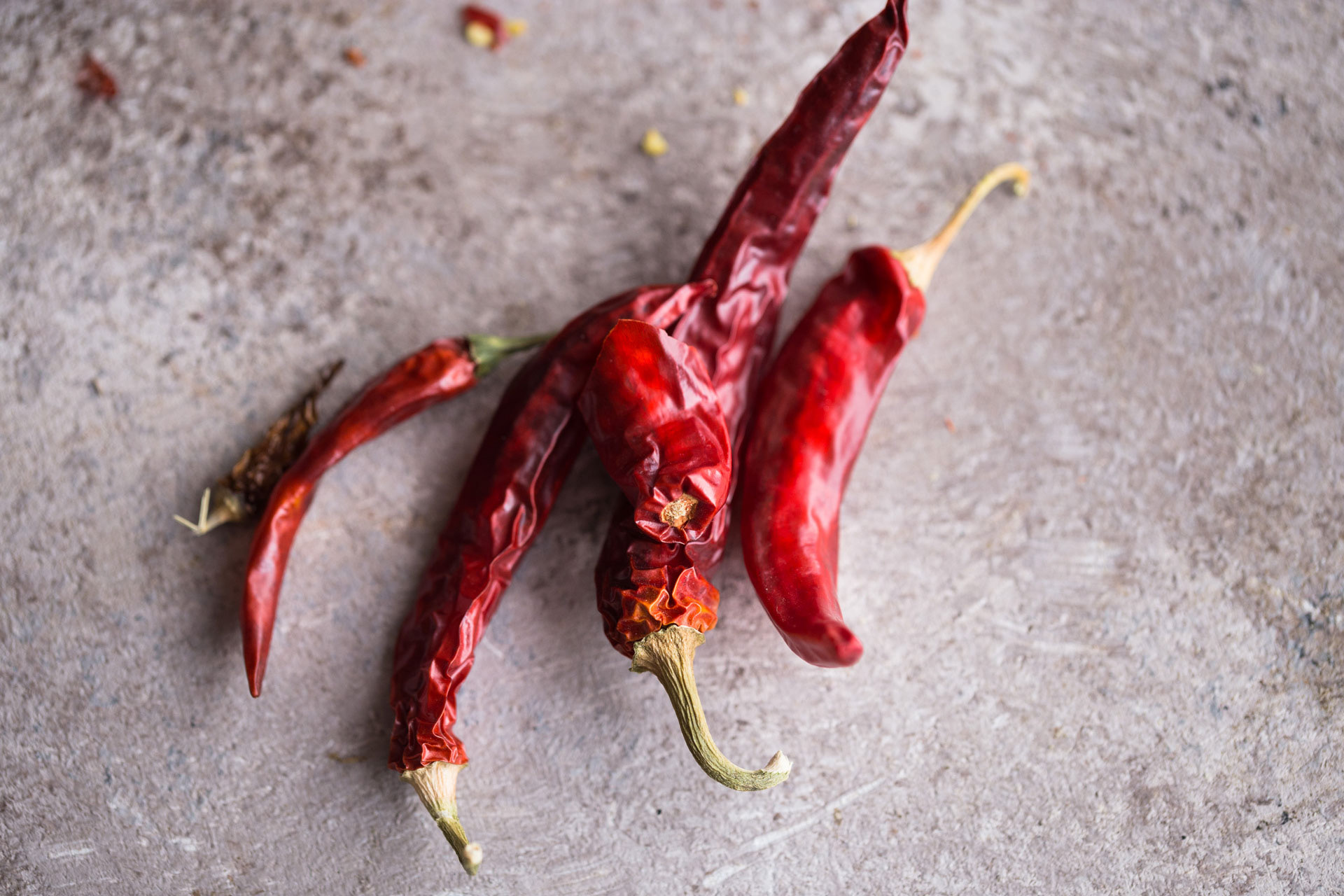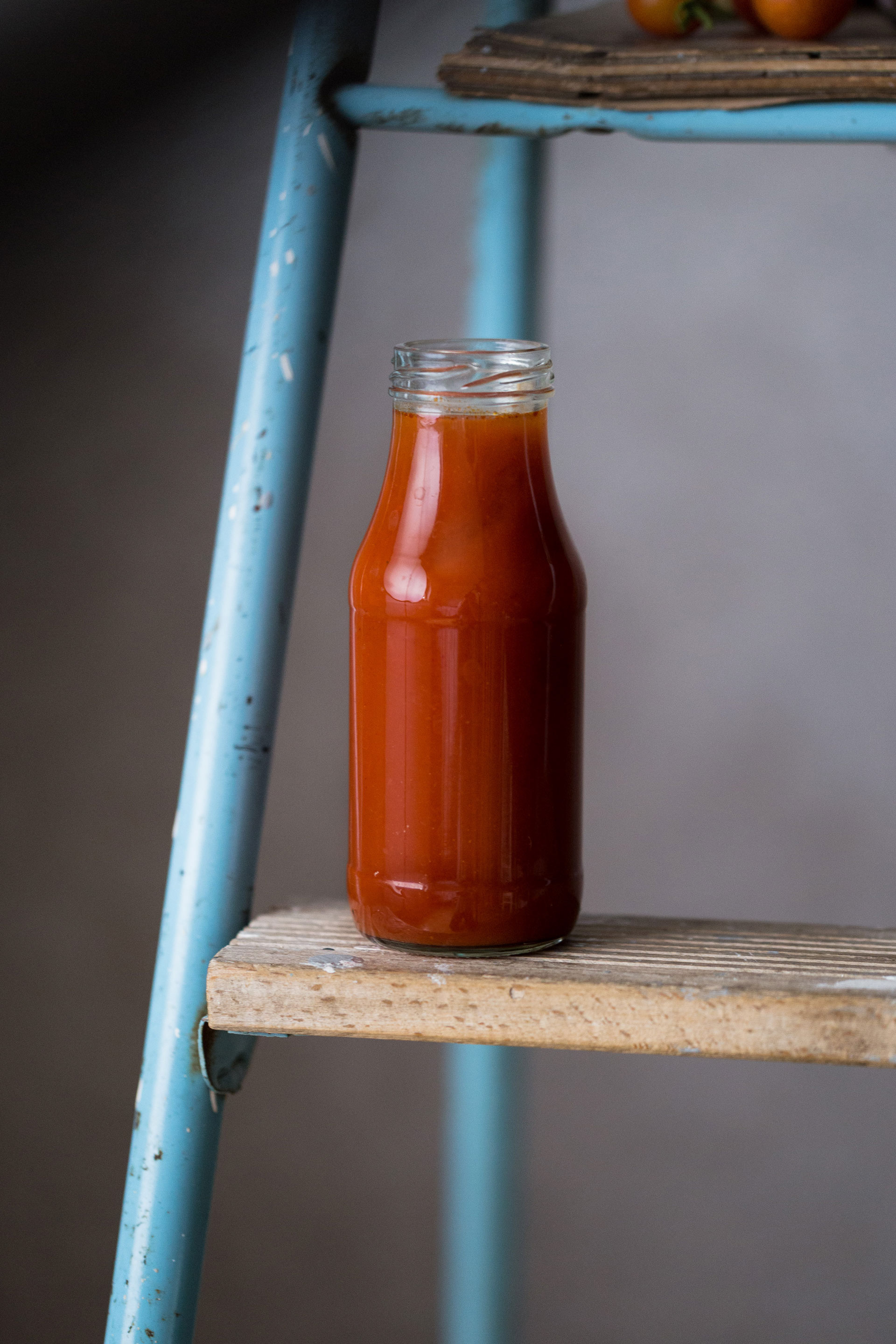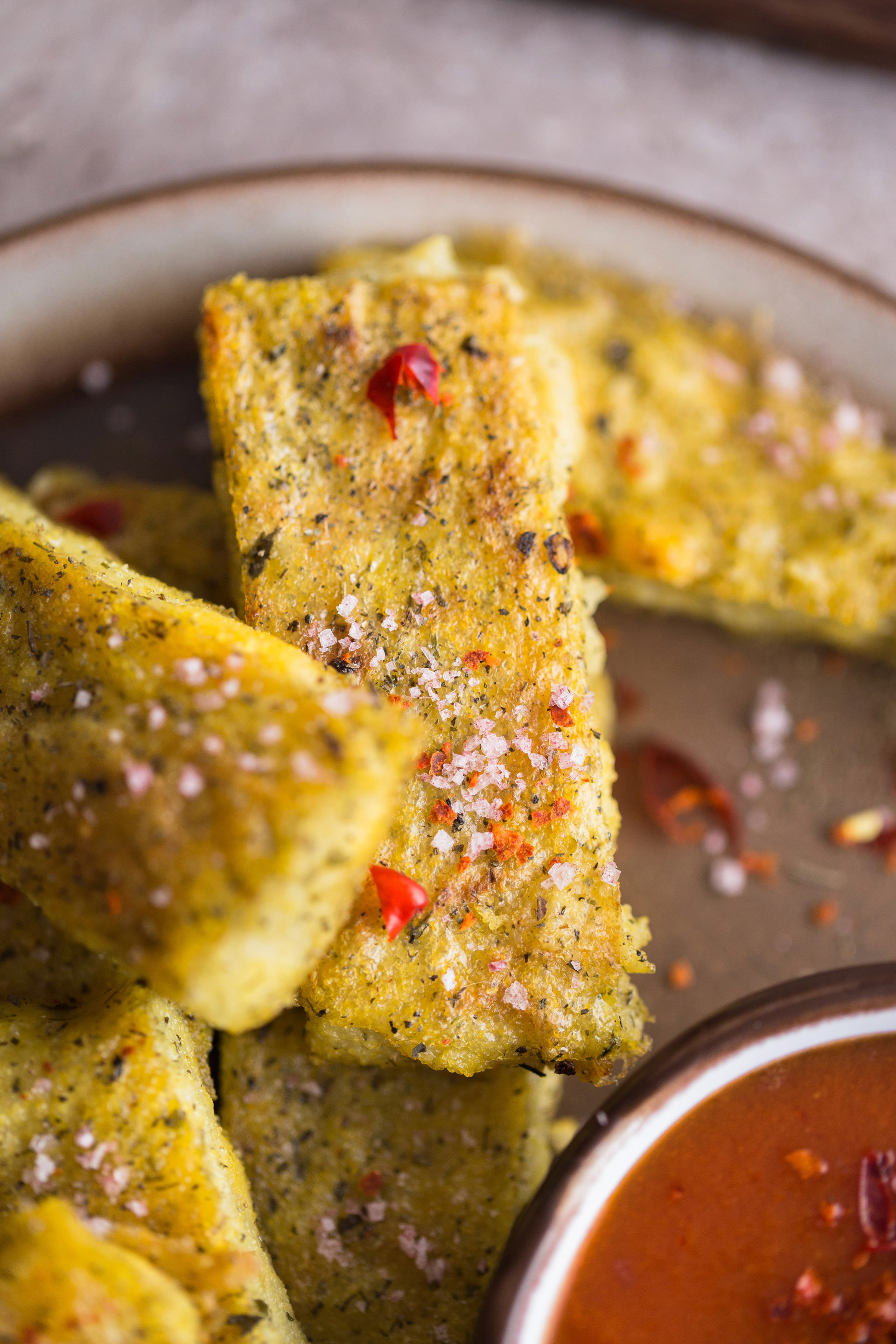 Better than polenta are just polenta sticks. 
I haven't even heard of polenta until a few years ago. I know, almost unimaginable, but now it can finally found in my kitchen. And no matter if sweet or salty polenta is an all time expert. 
Actually, I love polenta with either pretty creamy mushrooms or just now for the season, a lot of pumpkin. These ones can also compete quite loosely. 
The finished polenta is then simply mixed with dried herbs, salt and pepper and (can be eaten before) spread on a baking sheet. The best thing after a few minutes, the polenta mass is already solid and can be easily cut into pieces. Then fry in a frying pan and viola the perfect snack at hand. 
What can't  be missing then? 
Exactly, a slightly spicy but sweet tomato sauce. 
The chilies are still out of my little balcony and have a super nice aroma! If you like it even more spicy, you can definitely add a little more or serve it on top of it.The sticks are not only very comfortable on the bed (if you have no couch as I have) with a great movie. Also to take away are the very suitable! 
So plan now for Sunday 15 minutes and enjoy these super simple sticks.