Ach Kürbis Saison endlich bist du voll und ganz hier!
Jeden Herbstanfang warte ich sehnlich auf die ersten Kürbisse und könnte sie dann in jedes Gericht mit einbinden. Ja, gefühlt in jedes Gericht! Ganz gleich ob Smoothie, Porridge, Curry oder wie hier mit leckerem Quinoa, Mandeln und Rosinen.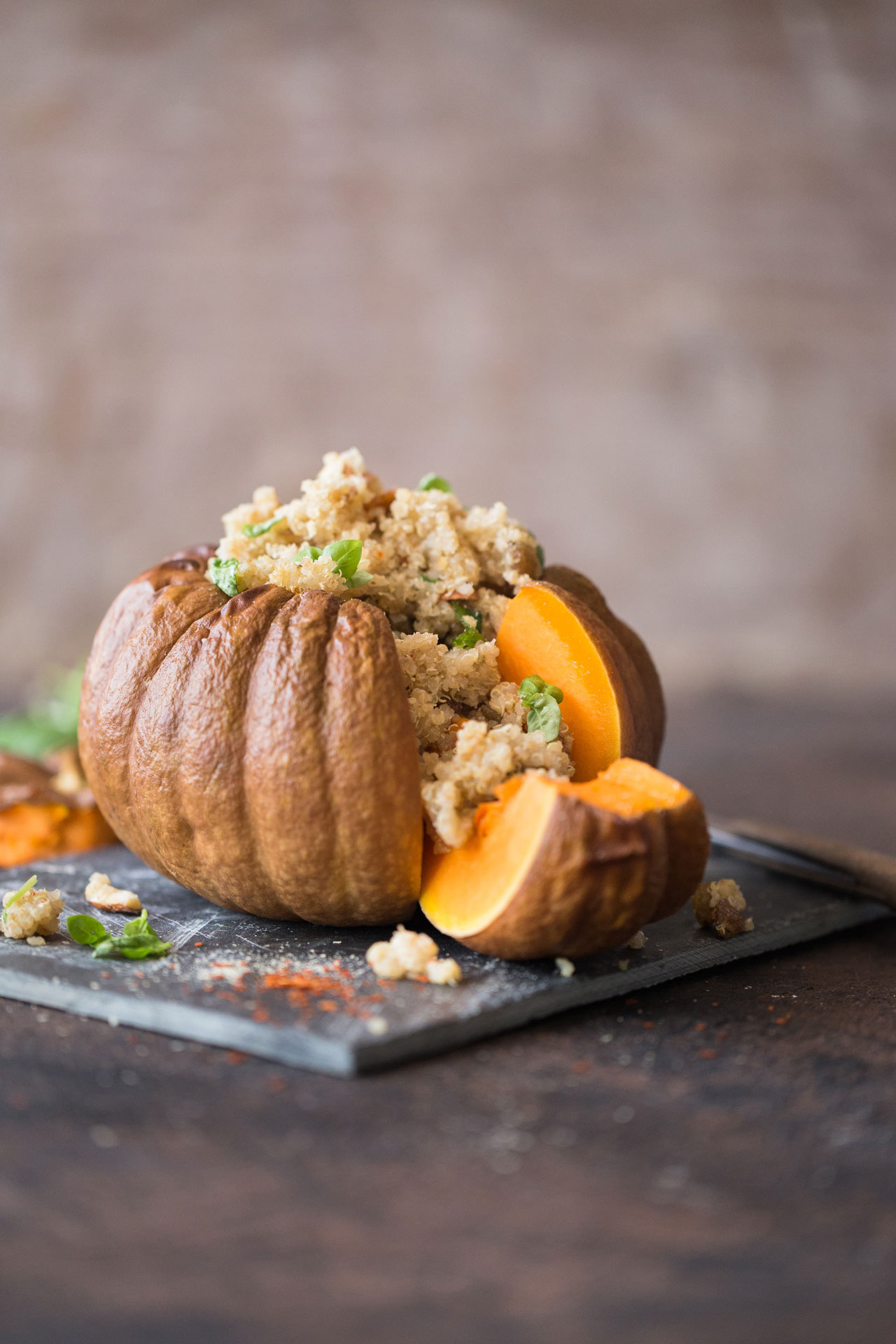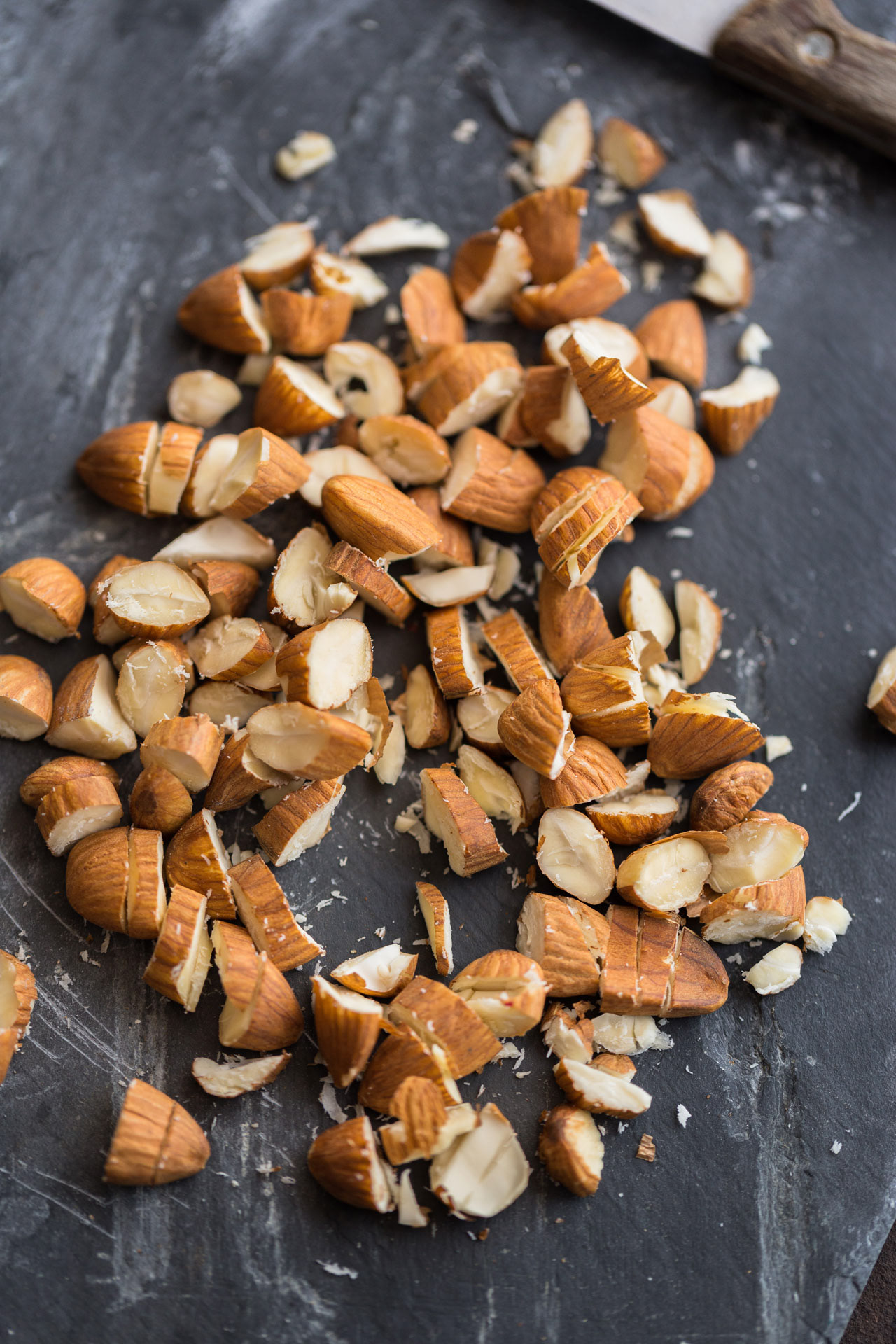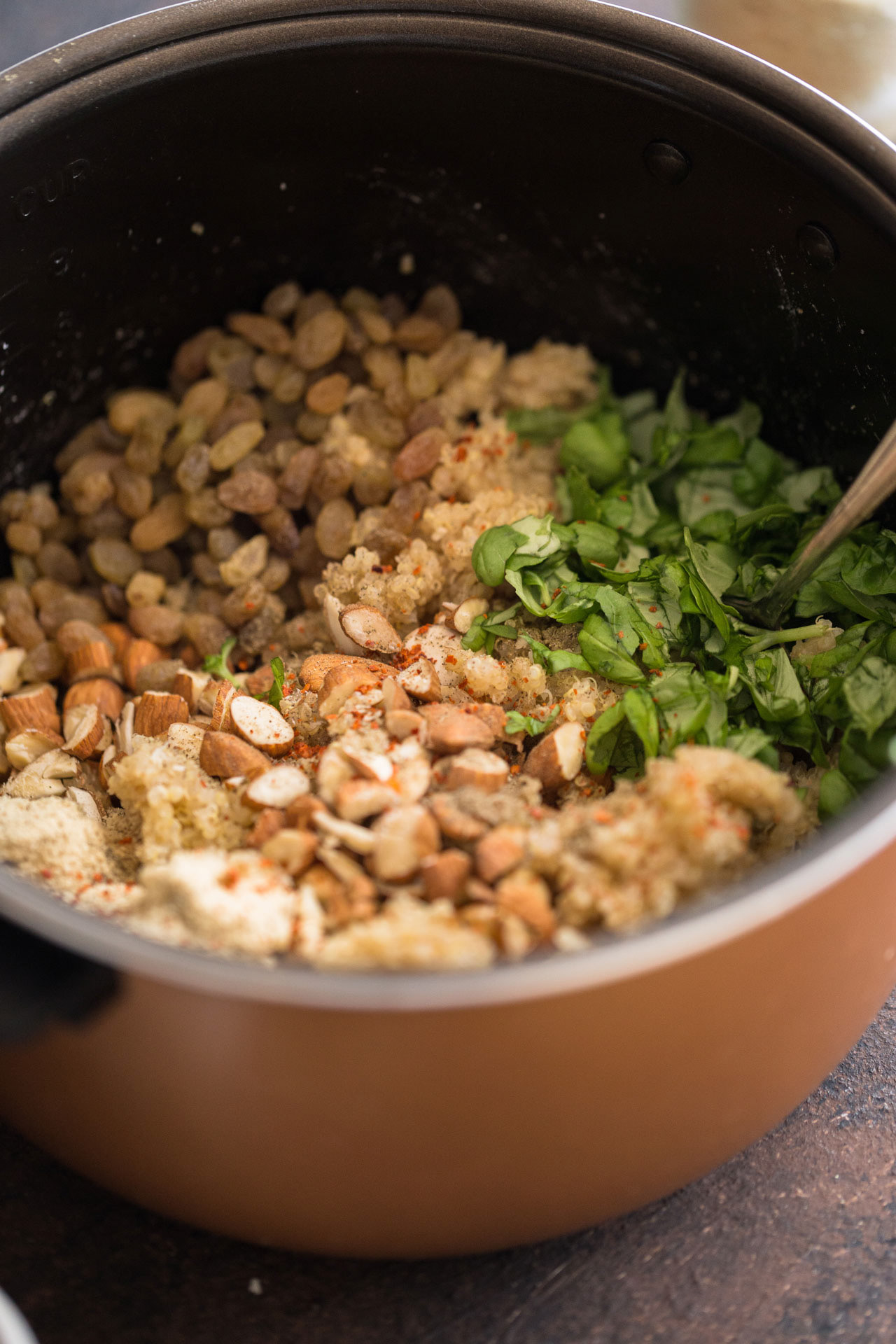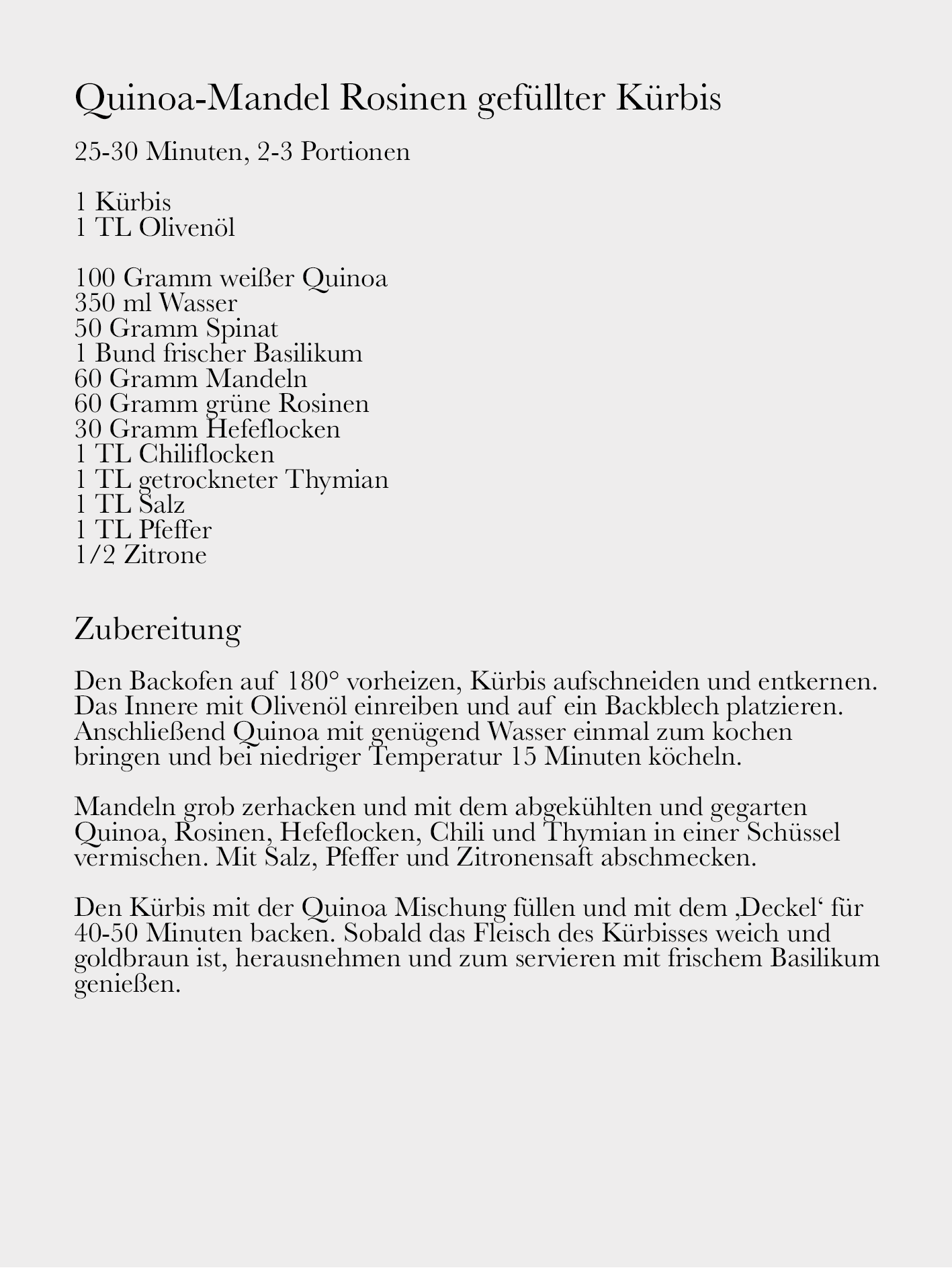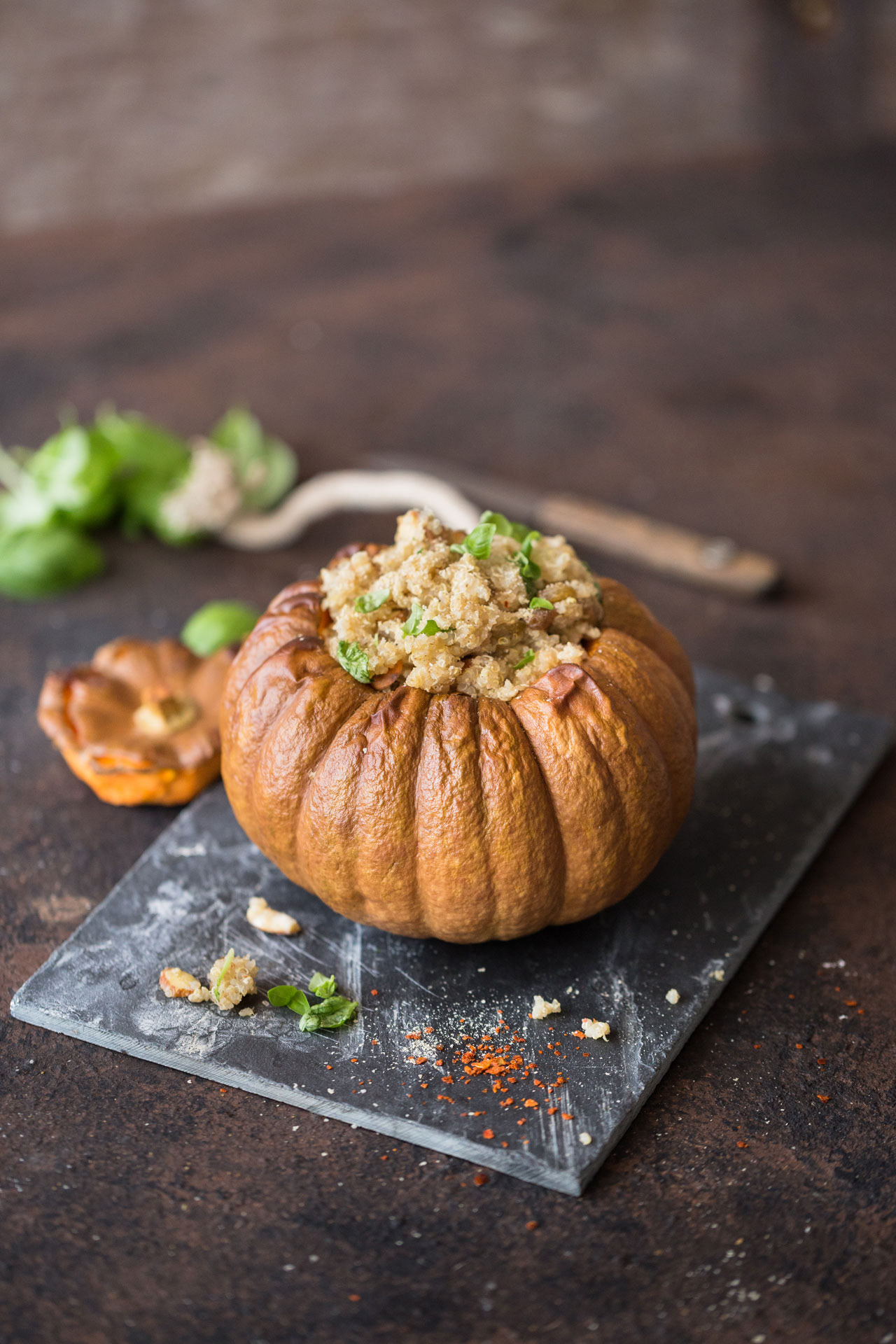 Oh pumpkin season finally you are fully here! 
At the beginning of every autumn, I eagerly await for the first pumpkins and could then incorporate them into every dish. Yes, felt in every dish! Whether smoothie, porridge, curry or as here with delicious quinoa, almonds and raisins.Even when I saw this little pumpkin, I knew I had to fill something with it! 
What is your absolute favorite? Or do you have something like that? Until a few years ago, there were basically only Hokkaido pumpkins in our home and that as far as the eye can see. My mother always has a notorious pumpkin soup recipe and that is always felt in mid-September, or cooked twice a week. 
What is found in this recipe now?Tasty and buttery pumpkin, which is only coated inside with some olive oil and then ready to be filled and get into the oven. 
As a filling, I have chosen a mixture of nutty, salty and also sweet. To be precise quinoa, almonds, spinach, spices, yeast flakes and then raisins. The mix of all the components is really hard not to eat half. 
Then it goes with the filling in the pumpkin and then in the oven. Once golden brown and soft, open the lid and enjoy. 
Missing then only a few fresh herbs and voila one of my new or old favorite dishes!